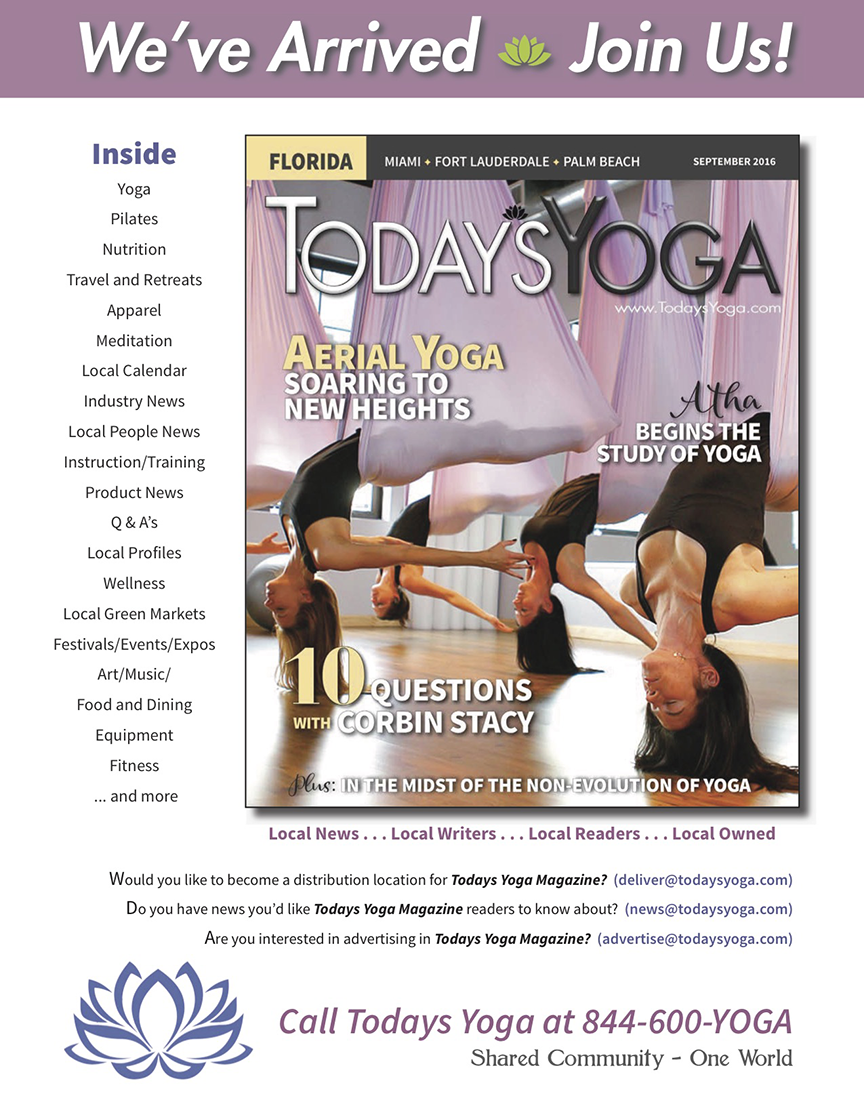 12 Jul

Todays Yoga Magazine
Todays Yoga Magazine has launched with Founder Corbin Stacy on its September 2016 issue!
Todays Yoga Magazine features local writers, local profiles, local calendar pages, people news, industry news, travel and retreat news, product news, yoga-centric entertainment, news of festivals, teacher training and more. Their goal is to becOMe the "bulletin board" for the yoga cOMmUNITY of South Florida, and to rely on that cOMmUNITY to provide them with their news, photos, ideas, calendar items and unique South Florida perspective on "Today's Yoga" in our own backyard.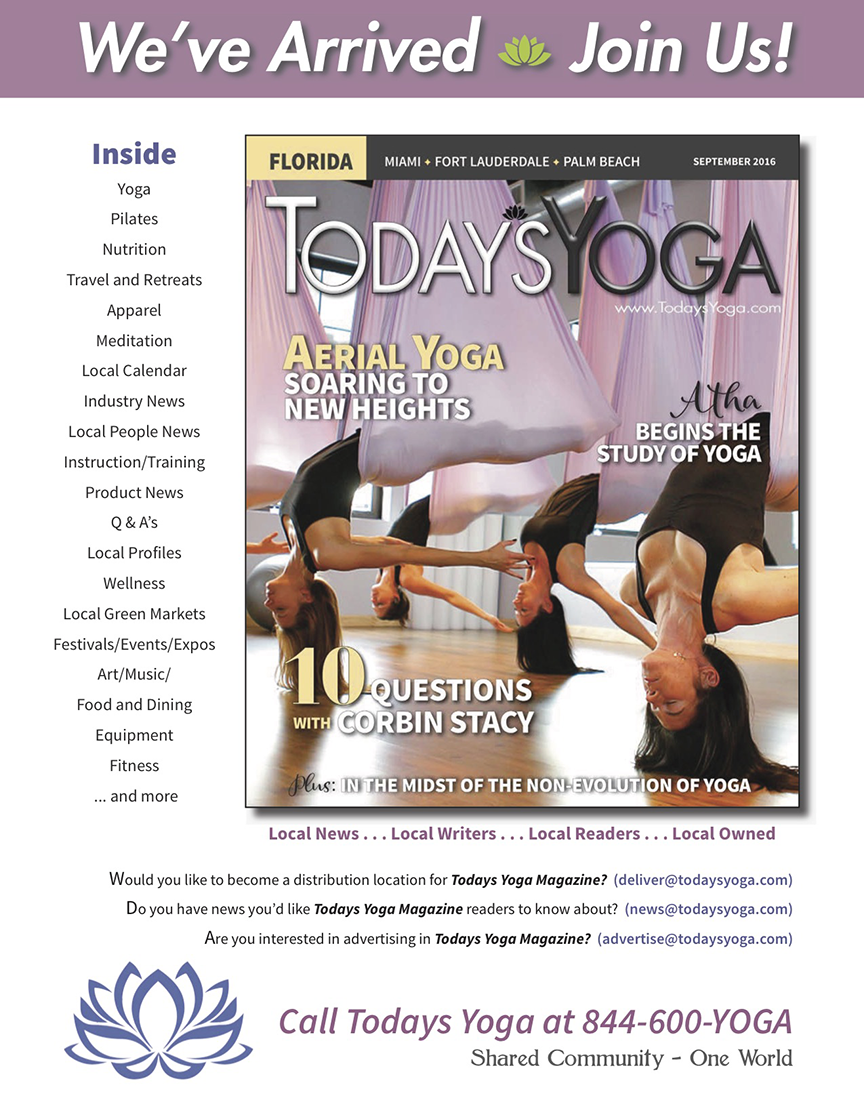 Todays Yoga Magazine
455 NE 5th Avenue, #D-151
Delray Beach, FL 33483
844-600-YOGA (9642)